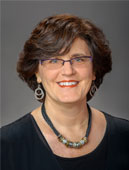 Shelley Clark-Glidewell graduated from the University of Michigan in Ann Arbor, Ml with a B.S. in Architecture along with her Masters of Architecture degree with a concentration in Historic Preservation. During her Masters degree she studied Scandinavian architecture in Copenhagen, Denmark. She also traveled from Northern Europe to North Africa. She worked for a year with the Detroit firm Smith Hinchman and Grylls directly out of school, concentrating on government projects such as the renovation of FBI offices. She was drawn to the preservation of Michigan and worked for well know preservationist Quinn Evans Architects in Ann Arbor for over three years.
After receiving her registration in 1989, she traveled to Italy, Israel and Africa. Shelley knew she wanted to live in Charleston because of the extensive architectural history, so they moved to the low country in 1991. She worked over 6 years for Evans and Schmidt Architects on many preservation and renovation projects throughout the city. After having her first child she started her own firm, Clark-Glidewell/Architect in 1998 specializing in preservation, renovation and residential design. Shelley also taught Architectural History at the College of Charleston for 2 years. She taught Project Management, Sustainability and AutoCAD classes at ITI for a year.
She is active member of First Baptist School and Church, CRAN AIA and Preservation Society. Shelley is happily married for 25 years and has two children. She brings 30 years of design and construction management to the office and is looking forward to continuing her experience in high-end residential projects with Chris Rose Architects.