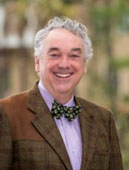 Christopher received his Master and Bachelor of Architecture from Clemson University. He studied for a semester at the Charles E. Daniel Center for Urban Studies in Genoa, Italy. He later returned as a lecturer and juror for the semester project.
Christopher has over twenty years experience in the highest quality residential, hospitality, commercial, and institutional design and construction. His body of work has been recognized with seventeen local, regional and national design awards. Residential projects have ranged from modest affordable housing units to large custom homes.
He has actively participated in the planning of several new communities and recreational facilities, namely Brays Island Plantation, Spring Island, and RiverTowne. Projects have been constructed in the Southeast, other United States regions, and several foreign countries. Christopher's profession acknowledged his in-depth involvement with affordable housing design and construction. In 1991 the American Institute of Architects presented its highest recognition, the National Honor Award, for the Charleston Cottages - Prototype Housing for the Homeless.
He remains the youngest recipient of this award. Jury Chairman, Robert Venturi, F.A.I.A., stated, An important urban model that can be replicated in almost any community, this housing project debunks the myth that it is uneconomical to build single family homes. The Kiawah Island Resort Architectural Review Board appointed Chris as a sitting member from 1993 to 2001.
Christopher also gained licensure as an interior designer. This insight coupled with his design philosophy enables him to offer complete architectural services.